Dear Victorian breeder,
It is pleasing to see the case numbers dropping over the last few days. However, there is no doubt that this season will be different for everyone involved.
Over the weekend, the Victorian racing industry faced a scare with its first confirmed COVID case for a stable hand. Racing Victoria worked quickly to implement the protocols which have been worked on since March to ensure racing could continue.
With the breeding season only a week away, it is pleasing that racing is continuing and our industry has been busy preparing guidelines, protocols and our farms.
I have previously confirmed movements of stock with the Victorian State Government. The Victorian State Government have assured me that breeding is an essential agricultural activity.
Additionally, the CEO of Thoroughbred Breeders Australia (TBA), Tom Reilly, has been working with other State Governments and the Federal Government. He has also been assured that breeding is an essential agricultural activity across all Australian states.
TBA have sent out guidelines which they recommend throughout the season. If you did not receive these guidelines, you can view them by clicking here.
TBA also issued a COVID-19 booklet, which you can view here.
Victorian stallion farm protocols

Additionally, Victorian stallion farms have also developed their own individual protocols. TBV have published the protocols on our website which have been sent to us. If the farm is not listed, I recommend you get in touch with the farm directly. You can find protocols by clicking here.

Permitted Worker Permit

As of Wednesday 5 August, the Victorian State Government has mandated that a 'permitted worker permit' must be in place for anyone who cannot work from home and their workplace must be part of a permitted industry.
Breeders who are either located in a stage 4 restricted area or needing to travel in to or through a stage 4 restricted area will need to provide these to their employees.
If you are a sole trader you are permitted to issue yourself a permit but should insert the words 'sole trader' into the 'employer name' section. You can access a copy of the permit to complete here.

TBV Letter or letter from stallion farm

TBV are more than happy to write a letter explaining that your farm requires your mare needs to be covered. This is not a legal requirement but designed to give clarity to those at the checkpoints.
In addition, I have spoken with Victorian stallion farms and they have confirmed they are more than happy to confirm your booking in writing via email. This will enable you to print the email off, which you can also present at a checkpoint.
It is advisable that you or your employee write an explanatory letter to assist at checkpoints.
Feedback from farms and breeders who have followed the relevant protocols, such as completing a worker permit have had no issues at checkpoints.

COVID – Safe plans

The Victorian State Government also mandated that as of midnight Friday 7 August 2020, all workplaces, including farms, must have a COVIDSafe Plan in place.
Where a farm already has a plan in place that covers the areas described in the Government guidance, there is no need to develop a new one in the template format – the existing plan will be deemed sufficient.
In the event that a workplace gets a visit from Worksafe, COVIDSafe plans need to be available for inspection.
While COVIDSafe plans are only necessary for those in stage 4 areas currently, TBV recommend that you develop and implement a plan for your workplace, regardless of which stage your farm is located in.
You can access the COVIDSafe plan guidelines here and you can access a copy of the COVIDSafe template here.

It is important that everyone adheres to the Victorian State Government guidelines which you can find here.

Interstate Travel

Entering Victoria

If you are travelling to Victoria, it is important that you complete the necessary paperwork listed above if you are entering into a stage 4 restricted area.
At present, you do not need a permit to enter into Victoria, however, when leaving Victoria, you will need to fill out the relevant border pass to return home, which you can find in the next section of our email, under 'Leaving Victoria'.
It is important that you keep up to date of any changes to the Victorian State guidelines by clicking here.
Leaving Victoria

If you are travelling interstate in your own vehicle with your mare, it is essential that you complete the necessary border permits and comply with the respective state's COVID safe protocols. Protocols may vary from state to state and you can find the links to the border permits below.
Additionally, consider allowing a little bit of extra time for your mare covers. If this means leaving earlier to make sure you get to your booking on time, I would factor it in.
To access the NSW border pass, click here.
To access the QLD border pass, click here.
To access the SA border pass, click here.
To access the TAS border pass, click here.
To access the WA border pass, click here.

Freight companies

I have spoken to the leading freight companies and they have confirmed that they have had no issues with transporting horses, mares and foals through the borders. They are covered under both the agricultural and freight acts.
Finally, it is important that before you book any interstate travel, you confirm your appointment and protocols with the relevant stallion farm. As the situation is constantly evolving, it is important that you keep up to date.

Stay informed

The COVID-19 situation is constantly changing and evolving, which means it is important that you stay informed. You can ensure you do this by monitoring the relevant Government websites and reading our updates.
As further updates come to light, I will keep you informed and as always, you can contact me at tbv@racingvictoria.net.au or on my mobile.
On behalf of all at Thoroughbred Breeders Victoria, we wish you a safe breeding season.

Stay safe,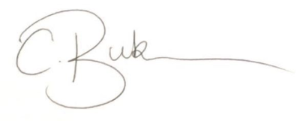 Charmein Bukovec
Disclaimer: This information is correct at the time of publishing as of the 25th of August 2020. Information may have changed post this date and TBV does not accept any liability for information changing.
http://www.tbv.com.au/wp-content/uploads/2020/09/Placenta-Project.jpg
364
532
TBV
http://www.tbv.com.au/wp-content/uploads/2017/05/TBV_Logo.jpg
TBV
2020-09-01 10:47:27
2020-09-01 13:17:14
An update from TBV ahead of the breeding season